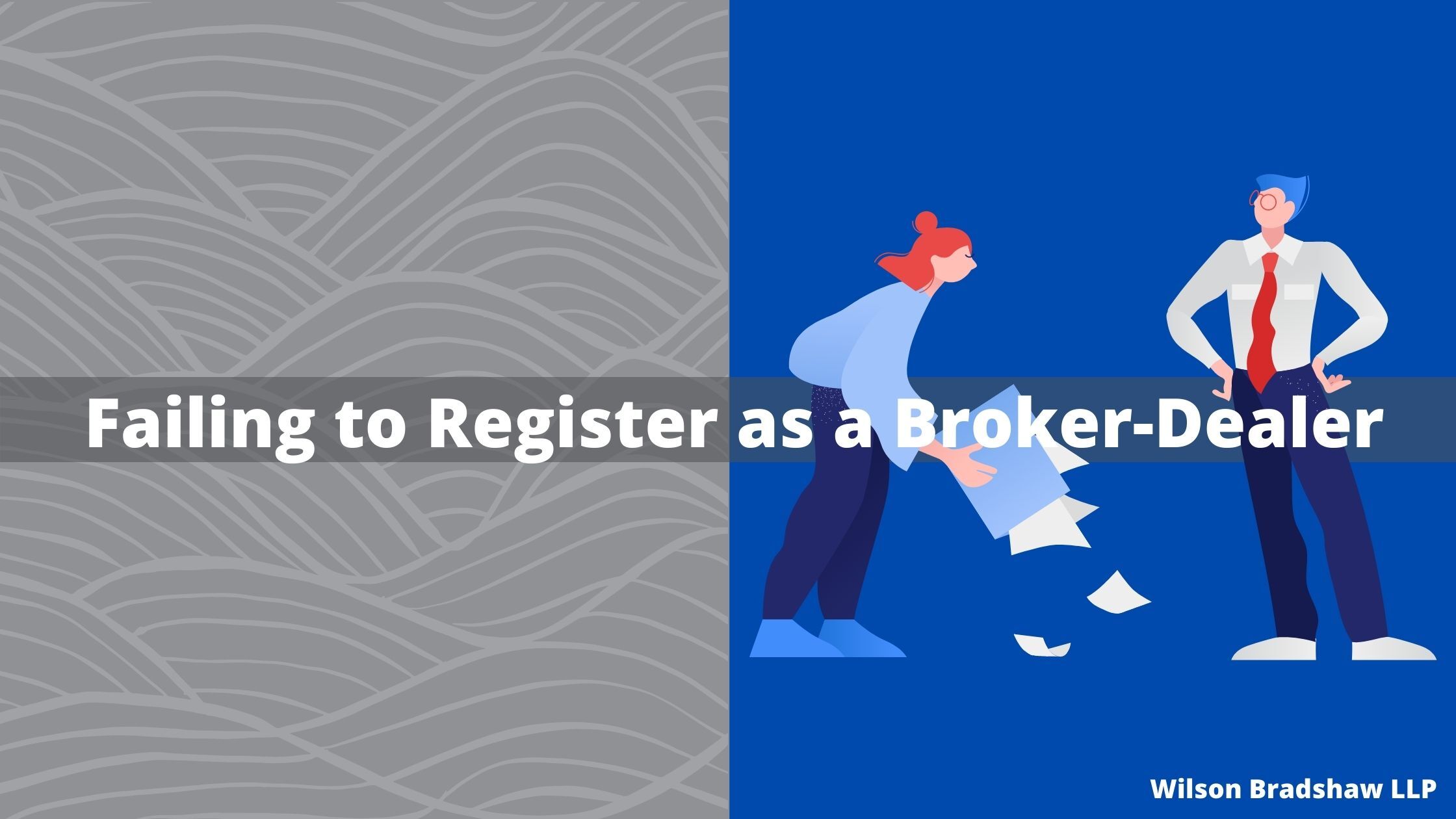 Failing to Register as a Broker-Dealer
On June 29, 2021, the Securities and Exchange Commission ("SEC") charged[1] Neovest ("Neovest") Inc. for failing to register with the SEC as a broker-dealer. While Neovest circumvented the related regulations broker-dealers must conform to, it replicated confidential and sensitive information of its customer to a third party without any substantial supervision on it. Without admitting or denying the charge, Neovast agreed to pay a penalty of $2.75 million to settle the charge.
The SEC claimed in the complaint[2] that Neovest's predecessor, Neovest Trading Inc, was once registered with the SEC and FINRA and provided an order and execution management system (OEMS) to its customer as a broker-dealer until JPMorgan Chase acquired it in 2005. The system provides a platform on which users can route their trades to over 360 brokers for executions at favorable prices. Brokers charge a fee for carrying out the customer's trades and pay a portion of it to Neovest trading.
After becoming a subsidiary of JPMorgan Chase, Neovast withdrew its registration with the Commission as a broker-dealer at the end of 2006 but nevertheless continued its related businesses. Neovest told the brokers that it would nominally close its business but would provide equivalent service on the same OEMS platform as a division of JPMorgan Securities, another subsidiary of JPMorgan Chase, and an affiliated broker-dealer to Neovest. Neovest also instructed the brokers to direct their payments to JPMorgan, and JPMorgan then wired the money back to Neovest. So while JPMorgan Securities appeared to take over Neovest's business, in practice, Neovest ran the business and acted as a broker-dealer without a license for over a decade between 2006 and 2018. During that period, Neovest also actively attended multiple industry conferences to market its service.
Failing to register with the SEC would materially weaken the SEC's supervision and place investors' interests at risk. In this case, due to the lack of the SEC's regulation, the 550 customers had their interests jeopardized because Neovest failed to keep their sensitive information secured. Between 2004 and 2018, Neovest replicated the internal database containing authentication information such as customers' names and emails to a locally set up server at one of its acquitted customers'. As a result, Neovest granted that customer not only authority to read but also to change or delete the database that would be synchronously reflected on Neovest's other servers. Neovest did not exercise any meaningful supervision to monitor that customer's use of the internal data.
Overall, Neovest's failure to register with the SEC after its predecessor withdrew the registration rendered its continuation of previous business unlawful. Should it be registered with the SEC and therefore follow the related provisions, the reckless leaking of customers' material information would have been avoided. Neovest's conduct hereby described thus violated Section 15(b) of the Exchange Act, which required every broker-dealer to be registered with the Commission and conform to its regulations.
Joseph Sansone of the SEC says, "According to the SEC's order, Neovest circumvented the regulatory regime that grants broker-dealers the privilege of operating in our markets… Today's charges underscore the SEC's commitment to securing the important investor protections that flow from broker-dealer registration."
Wilson Bradshaw LLP is a boutique securities law firm in Irvine, California, and New York City. We offer the advantage of a highly focused, experienced legal team that understands business realities. We also provide legal consultation regarding the SEC's regulations. Our practice is dedicated to helping businesses prosper by providing cost-effective services without compromising quality. Please visit our website or contact us by clicking this link: https://bradshawlawgroup.com/location/contact/
Reference:
[1]: https://www.sec.gov/news/press-release/2021-113